Professional Movers Serving Clear Lake, Texas
Our specialty at Student Movers is 2 and 3 man moving crews who will move delicate equipment and furniture between apartments, offices, homes and storage.
Student Movers provides High Quality, Fast, Efficient, Careful, Licensed, Insured moving of your home or office at very competitive rates!!
Check out our price comparison – click here!
Save time and money – Use the original Student Movers
We offer some of the cheapest prices on moving boxes & supplies.
Clear Lake Service Map

Student Movers Company provides moving services in Clear Lake. We understand that moving can be a stressful and a complicated process. Our goal is to relieve you of that stress by making your apartment, home or office move in Clear Lake as smooth and efficient as possible.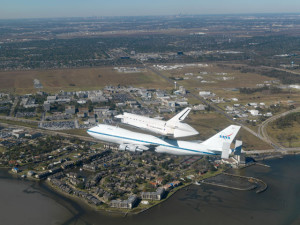 Information about Relocation in Clear Lake, Texas
Clear Lake, Texas is best known as "The Yachting capital of Texas." This lovely area has also been called the most beautiful location to move to in the Houston area, between Galveston and Houston. Clear Lake is also the home of NASA's Johnson Space Center.  With exceptionally convenient access to both the beach and the inner city (Houston = 4th largest city in the U.S.) your relocation to Clear Lake will be a pleasant experience when you utilize the services of one of Houston's best moving companies, Student Movers. Wherever you are moving in the Greater Houston Area, we are here for you! Please call 713-728-4900 for a free moving quote and enjoy our southern hospitality as we treat you like family! Also, be sure to let us know if you need free boxes, provided with moving services around Houston!
At Student Movers, Inc. we care about the community we live in and love providing a high level of service at affordable, low prices our neighbors won't find elsewhere. Please enjoy perusing through the wealth of relocation resources we have provided on our website and when you move or need assistance with transportation of various items, relocation to storage, offices or other residential homes, let us use our experience and passion for providing great service to relieve you of any stress for your Houston moving services or Clear Lake Texas move today!
Clear Lake Chamber of Commerce
http://www.clearlakearea.com/
Clear Lake Police Department
2855 Bay Area Blvd, Houston, TX 77058
Phone: (832) 395-1777
Clear Lake Volunteer Fire Department
120 Surf Ct, Houston, TX 77058
Phone: (281) 333-2677    
Clear Lake High School
http://clearlakehs.ccisd.net/
2929 Bay Area Blvd., Houston, TX 77058
Phone: 281-284-1900
Fax: 281-286-3249
We are A1 quality movers that provide a stress-free apartment move, house move, or office move in Atascocita, Texas. We pride ourselves on being the best apartment, house and office furniture movers in the Houston area. All of our drivers are professionally trained to provide you with the best possible service. Our trucks are fully equipped with tools, blankets, dollies, and shrink wrap so that your piece of mind is secure in the knowledge that your precious household items will arrive safely and intact. Our company is fully licensed with the state of Texas and insured. Our prices are competitive with no hidden charges. Unlike other companies, we go over the cost of the move before we start the job so that you will not be surprised with an exaggerated bill when we are finished with your move. When you're ready to move in Atascocita, Texas – use established, professional movers–use Houston Student Movers for your next Atascocita move!
Get a HOUSTON MOVING QUOTE by contacting our licensed professional Houston moving company.
When you need to move NOW! Call for same day service.
With 24 hour / 7 day a week quality Houston movers service.
When you are ready to move, we will be there.
Houston Student Movers
8630 Lipan Road
Houston, TX 77063
713-728-4900
Email us at info@houstonstudentmovers.com
Houston Movers License DOT# 000556730B
For TXDOT rules and regulations call: 1-800-299-1700
Related: Packing Small Appliances for Moving, Moving Companies in Houston, Texas, Moving Storage Tips in Houston, Reviews