Office Movers in Houston
Discount Office Moving
Licensed & Insured
Office Packing Services
Loading \ Unloading
Secure Crating
Timely and Safe Transport
Affordable Office Moving Services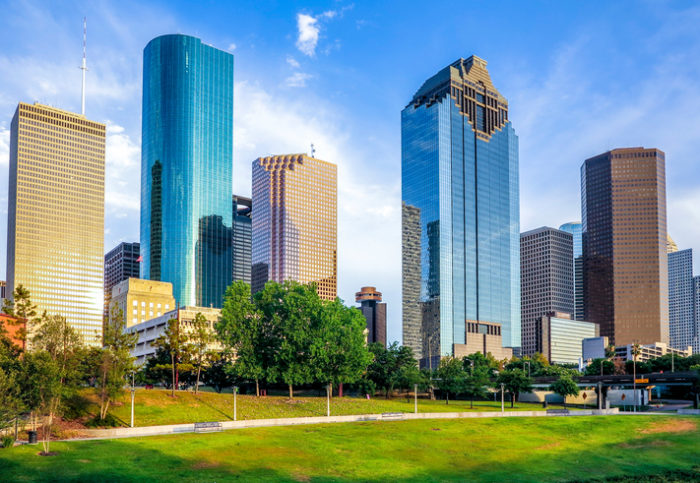 If you want to use office movers to relocate your office equipment's and costly furniture, you should be very cautious in selecting the best office movers company. Make sure that there will be little or no lost productivity after taking services from highly efficient sources. In moving office equipment's to short distant place, you can get through the transfer of goods process without facing any interruptions to your employees due to the transfer of business. But if you are moving your office equipment's after taking services from Houston office movers, you should make your employees well prepared to wait for some time for the delivery of office furniture and other items before resuming to normal working activities.
The right movers like Houston office movers will make you stress-free in the entire process and Student Movers may not need to do anything to concern about the delivery process. Their services are highly reliable and professional and most customers have complete reliability and trust on their valued services. There is no need you do the supervision of such a professionally developed office movers company. They know how to deal with different items ranging from smalls to large office items with care and attention. You can relocate your business from one place to another place by keeping your employees during this business transfer time. You can nominate numbers of different responsibilities to keep your employees busy and capable to do their regular jobs when the process of transferring office equipment's completes.
Different employees can telecommute and operate from their own homes while you are taking services from Houston office movers in the meantime. Student movers can also give different assignments to your employees during this process to keep them busy like getting their help in many aspects of moving your office items such as packing and labeling of boxes. You can take all the necessary help from your employees to get the ideal relations of your business from one place to another place. Hiring professional and experienced office Movers Company should be your top most priority to get the job done according to your expectations.
Office movers at Student Movers Inc. each have more than a minimum of seven years of moving industry experience. We make this extensive moving service experience a requirement for every relocation professional we employ. Please call (713) 728-4900 to discuss the details of your next office relocation today!
Due to our many years in business, the Houston moving service experts at Student Movers are fully qualified to assist your company with the process of coordinating the many aspects involved in successfully transferring your computer support furniture, cubicle walls and business support systems from your previous office to your new office building.
Rely on Student Movers to carefully manage moving your office in Houston, keeping you on schedule and within budget.
Our Houston Experience
Student Movers has been moving offices in Houston since 1997. We are experienced in handling the meticulous details involved with ensuring that absolutely no damage is caused to any piece of office equipment or personal executive office item. Proper padding is always used to keep pictures, monitors, CPUs, keyboards, telephones mice, printers and other assorted office items free from harm during a move in Houston.
Recognizing the importance of providing the most proficient moving service experience in Houston to every one of our clients, our three and two men moving crews have delivered the exceptional "A" rating we are proud to have from the Better Business Bureau year after year.
Please let Houston moving company, Student Movers know how our office movers, commercial movers and residential movers can assist you with your next relocation today by calling (713) 728-4900 to receive the friendly, professional service you deserve.
Whether your move needs to be done next month, next week, or even today, call Student Movers to help!
Office and Residential Moving Service Resources:
Houston Moving Company Provides Premium Moving Service
Related: Conroe Movers, Fort Bend Movers, Galveston Movers, Galleria Movers, Downtown Movers